"It's essential to give growers peace of mind at every step of the process"
From France to Sri Lanka, to India, and back to Mexico. Quentin Gomis, Sales Manager with Biogrow Mexico, is back in Mexico right on time for the trade show GreenTech Americas, which takes place this week in Quéretaro. Over the last couple of weeks, he's visited several large greenhouse operations owned by the Vila Group in France and the production sites of Biogrow in India and Sri Lanka.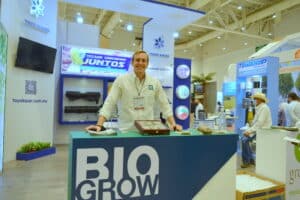 Quentin present at the Greentech Americas 
Pepper and tomato plants
Quentin joined Biogrow Mexico two years ago and has witnessed significant growth for the company since then. Peeking into several greenhouses in the country will show you young pepper plants being propagated on Biogrow Grow Cubes and hectares of pepper and tomato plants thriving on their grow bags. Biogrow Mexico is supplying more and more growers with their coco products in partnership with Toyo Kasei.
Quentin's recent trip took him to France, where he met with the commercial team as well as several clients from the French greenhouse industry. From there, he traveled to India, where he and Fabrice Fièvre, Biogrow's commercial director, visited the new installations developed and run by Biogrow India in Tamil Nadu. In Sri Lanka, they visited the company's main production site and the Sri Lankan head office. Biogrow has also recently opened a production site in the Philippines.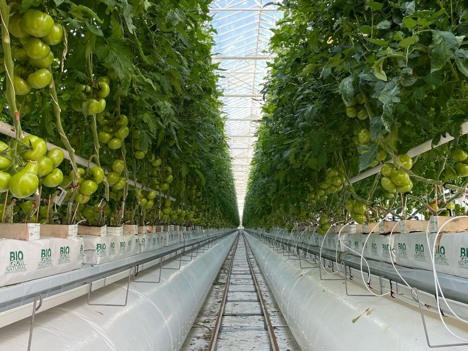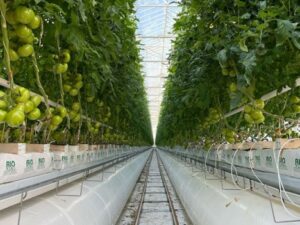 Biogrow grow bags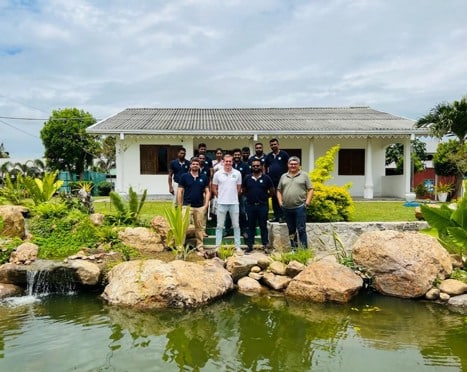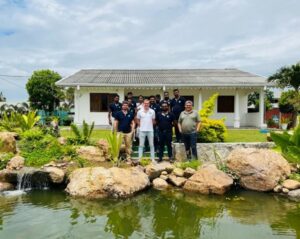 Visiting the head office in Sri Lanka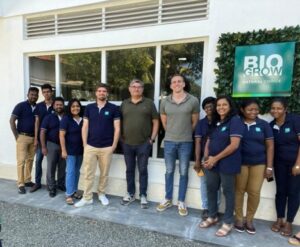 Switching from hydroponic growing 
This week the GreenTech Americas trade show in Quéretaro is on the agenda. According to Quentin, the Biogrow footprint in Mexico is expanding due to more growers switching to hydroponic growing and more clients choosing Biogrow substrates – both related directly to the quality of the substrates and the comprehensive service they receive from the moment they place their order to the substrates being delivered at the doors of their greenhouse.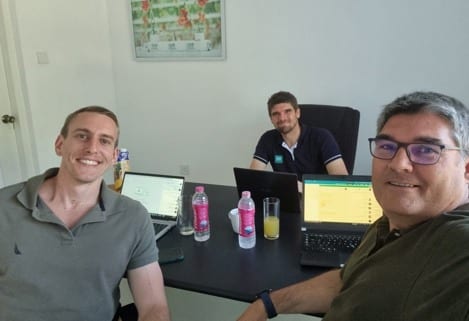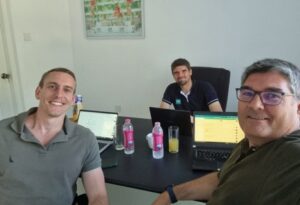 With Nicolas Bourhis from Biogrow Lanka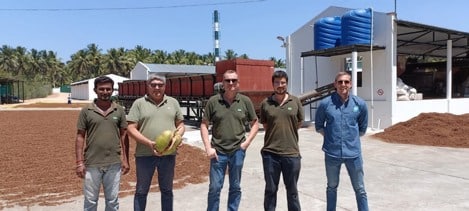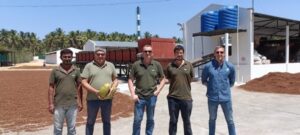 And over to India!
Challenging times
"Our presence at the GreenTech trade show is all about reinforcing the service we offer our customers in Mexico and the surrounding markets. Over the last couple of years, with the pandemic and the other challenges we've faced in this industry, we've seen time and again how important it is to have a local presence where we can visit our customers' greenhouses, give them technical support, and ensure that they maximize the growing potential of their crops." Quentin says. "Even if those years were challenging for everyone, it has definitely helped us improve the overall service we offer to our customers, which is essential to give them peace of mind at every step of the process, and that applies wherever they are in the world."
On 21 – 22 – 23 March 2023, the third edition of GreenTech Americas will take place at the Querétaro Centro de Congresos in Mexico. Biogrow is present on stand 537.